Does this thought cross your mind which engagement ring is perfect for you? Here, in this blog, we provide you tips on how to zero in into the perfect diamond ring that is apt for different occasions.
Find the Perfect Style
Today the market is filled with a wide range of options and you can get access to different ring styles. But the diamond wedding bands remain the popular option- you can even custom design the ring according to your preference. To choose the right diamond anniversary bands, consider what fits well into your spouse's lifestyle and her personality. The budget, personal styles are important factors to consider before selecting a ring.
There are several recommendations that experts offer but choose the one match with her style:
If her style is traditional and conservative then solitaire is the best option. The women diamond bands like this are popular and feature one diamond stone in the center. This is a traditional band that includes plain metal. You can further refine it by adding prongs to it. It will add more glamour to the ring. Three stone engagement rings are another popular option.
If your spouse has a stylish personality, you can dazzle it with glamor by gifting her pave diamond ring.  These engagement rings are also a popular option in the market. It has halo settings that encircle diamond around the center and add sparkle to the look. The men's diamond bands are also available in Auburn AL, Montgomery, Opelika, Spanish Fort, Fairhope, Pike Road, Birmingham and Wetumpka, Alabama location.
If your spouse is a nature lover or rather loves to remain happy outside, then you should find a ring according to that. The
gold wedding bands
can be the best option for them.  They can embed leaves, flowers, in the ring etc.  Or they can select a diamond ring with a bezel setting.  A bezel setting is a thin metal band that grips the diamond and supports it with the help of girdle thus making it protected.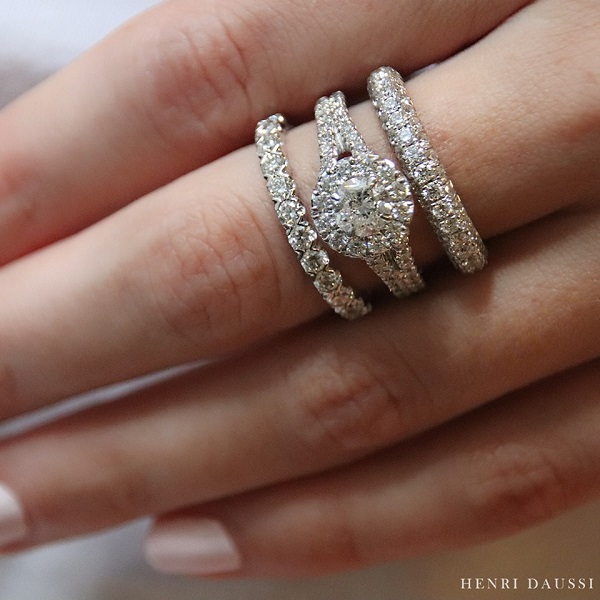 If your partner is highly romantic, consider buying a vintage engagement ring. These rings are antique and one-of-a-kind.
If your partner is modern and fashion-forward, buy sculptural rings. These rings come with a bezel setting.
If you are still overwhelmed with a variety of options, take your partner with you. If you prefer to surprise her, these are the best options available in the market. It is not an exhaustive list, you can even explore and find what is trending and suits you.