A pendant is no new fashion accessory. It's been around for as long as civilization itself. It has been virtually immune to fashion evolution owing to the age-old adage – if it ain't broke, don't fix it. No seriously, it's already perfect. Man love token, man hang it around his neck. Well, that's how it all came to be!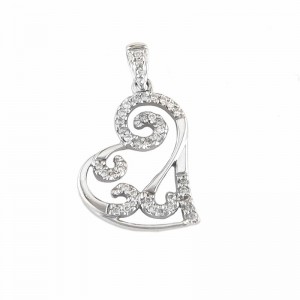 Today, the diamond pendant is a timeless piece of jewelry that everybody likes to flaunt. But how do you go about buying one? Here's what you need to know
Take occasions into consideration
What are you mostly going to be wearing the pendant to? You might want to style differently for graduation days, birthday parties, business parties, holidays, meeting the parents – if you want your pendant to make a strong impact, you need an estimation of the kind of events you're most likely to attend.
Solo or not
Do you want a solitaire diamond pendant? If you do, you'd want to make sure that the stone you use is particularly beautiful and garners enough attention (not to mention a large size). Otherwise you may want to stick to an assemblage of two or more diamonds arranged in a style that complements their harmony and cut.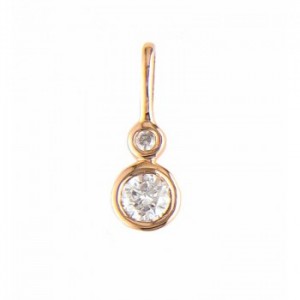 The 4Cs of diamond quality
Namely color, cut, clarity and carat weight. This will decide what your diamond is worth. If you're going for white diamonds, you want to make sure that your stones lack color completely, if possible. However, if you want a fancy color diamond pendant, go for deep, vibrant colors.
Ask for certification
To ensure high quality and expert craftsmanship, always opt for GIA certified loose diamonds. The Gemological Institute of America examines the highest standard of diamond characteristics including but not limited to brilliance, clarity, shape, cut, purity and size. It's always a safe bet to opt for stones with proper GIA certification.
Modern styles, though flashier and more extravagant, are way more versatile than older styles and if you gravitate toward office-friendly, party-worthy works of modern art, you can rest assured that you can mix and match them with just about any outfit. However, you need to pay close attention while shopping other styles lest you should compromise on the wrong side. All in all, it all boils down to your individual preference.
Visit Ware Jewelers on 111 South College Street, Auburn, AL 36830 today to choose from a vivid array of GIA-certified diamond pendants on special holiday discounts. Call 334.826.9011 or toll-free 888.742.9273 for further details.