It is true that autumn carries more gold in in its pocket than all the other seasons. Therefore, it is a new season, a perfect opportunity to do something new, bold, and beautiful. It is a high time to go for a changeover according to the autumn season.
Be it summer trends or spring collection, we have seen that Jewelry trends in 2017 have always emphasized on the individuality. Thus, new autumn jewelry trends are expected to be marked by variety.
To celebrate the spirit of the autumn season, we have come up with a few top Autumn Jewelry Trends that can give all the ladies a chance to transition themselves into an autumn mindset. So, in today's blog we will highlight top 3 autumn jewelry trends that can be expected to see in 2017:
Bracelets
The Bracelet has made a huge comeback in the summer and expected to be seen as autumn jewelry trend. An Autumn Bracelet's style includes diamond Bangle Bracelet, Gemstone Bracelet, Pearl Bracelet, Sterling and Stainless Steel Bracelet. The best thing about these jewelry pieces that they can go easily with any casual wear to the party wear. Get one for your wife, shop our Exclusive Collection Of Bracelets for every occasion.
Necklace & Pendants
Autumn Season is all about celebrating new & bold things and when it comes to jewelry, you may look for different ways to embellish your most sensual part of your body that is Neck. Necklace & Pendants are expected to be seen in this autumn. A wide range of Autumn Necklace & Pendant collection is available in the market, including Diamond, Gemstone, Pearl, and Sterling Pendants & Necklace. Explore the world's finest collection of Diamond, Gemstone Necklace & Pendants.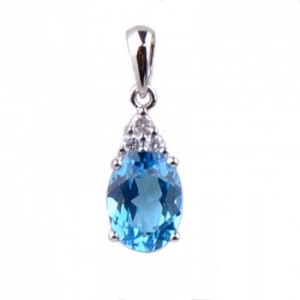 Rings & Bands
This autumn season, we can expect to see a different style and custom design Rings, especially Engagement Ring and Wedding Bands. According to jewelry experts, nowadays, along with Diamond Halo engagement ring, gemstones and pearls are immensely populated among couples. However, this autumn may highlight customized and vintage style rings. Shop our awe-inspiring collection of elegant Diamond Rings that can not only accentuate your finger, but also add a vibe of delicacy to your style.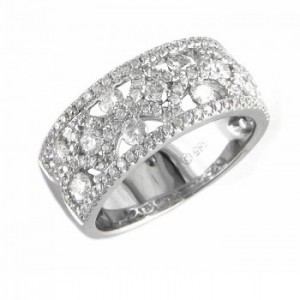 These were the top 3 Autumn Jewelry trends that can be expected to rule over in 2017. So, while shopping for autumn jewelry, consider these trends to add a worth to your jewelry collection.
If you are looking for an exhaustive collection of Diamond Bracelets, Rings, Pendants & Necklace, then visit Ware Jewelers or Call at 334-826-9011. Since 1946, we are offering an extraordinary collection of Diamond & Gemstone Jewelry including Necklace & Pendants, Earrings, Bracelets and much more. We are also specialized in creating custom-designed jewelry. So, visit us at Ware Jewelers and share your custom design jewelry needs.