Find the Perfect Sized Engagement Ring for Forever at Ware Jewelers!
Picking out the perfect engagement ring can be one of the most difficult tasks you will undertake. The ring you're supposed to wear for the rest of your life should be perfect, and part of that is choosing the size of your center stone diamond.
With celebrities like Jennifer Lopez wearing an 8.5 carat engagement ring, the notion has been that the bigger the diamond the better. Truly, it's all about the size and cut of the diamond that looks best on your finger. A diamond shape that looks good on a size five finger may not look flattering on a size nine finger.
Today, the average engagement ring in the United States has an average diamond size of 1-1.5 carats with a national average spend of $5,000-6,000 on an engagement ring. Europe's average hovers around 0.5-0.6 carats, around half the average of the U.S. While the carat weight of a diamond does matter, there is more to consider when choosing a diamond for your engagement ring.
At
Ware Jewelers
, we are focused on helping you find the perfect fit and feel for your forever ring. We can assist you in finding a variety of styles, diamond center stone sizes, diamond cuts, and more. If you're ready to find or create the perfect engagement ring, our expert jewelers at Ware have got you covered.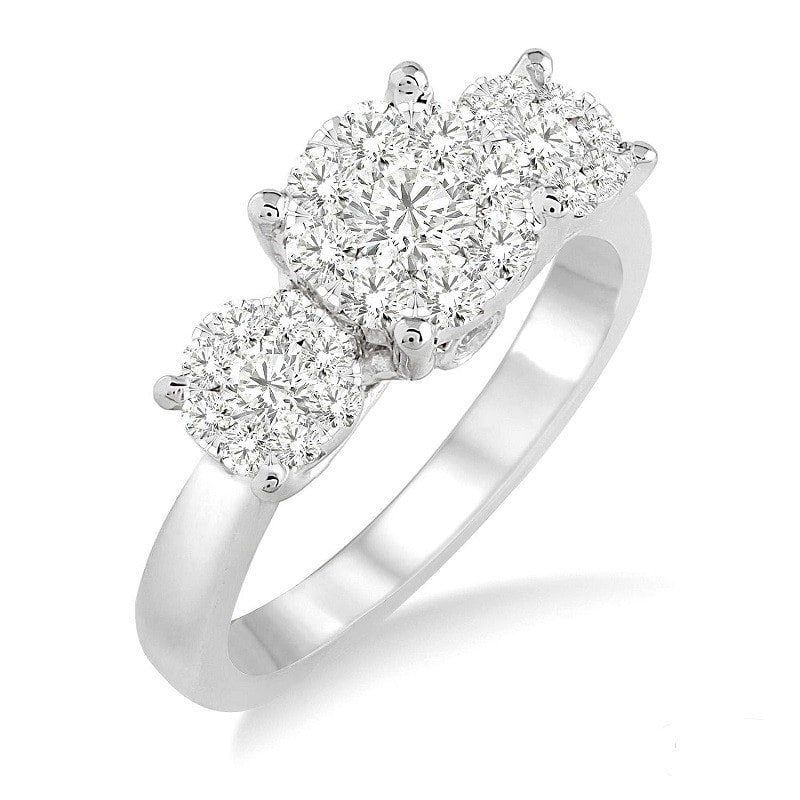 What is a Carat?
A carat is a unit of measurement of weight that is used for diamonds in determining their value. A carat is equivalent to 200 milligrams. The carat weight of a diamond is not the only important factor in its value. Clarity, color, and cut are also factors in determining the value of a diamond.
Simple Sparkles: The 1 Carat Diamond Ring
One of the most popular diamond sizes for an engagement ring, a 1 carat diamond ring is often what feels comfortable to most women and is close to the national average sized diamond. If your budget is between $4,000-5,000, you can find a beautifully brilliant 1 carat diamond in your price range.
If you're looking to save money on your 1 carat diamond ring, consider choosing a fancy cut diamond ring instead of a round cut diamond. A square cut, asscher cut, oval cut, or pear cut diamond are great options for your center stone.
A 1 carat diamond is a great choice for a center stone when you want to add in any side stones for additional sparkle. Use additional diamonds or incorporate colored gemstones to create a ring that is uniquely yours.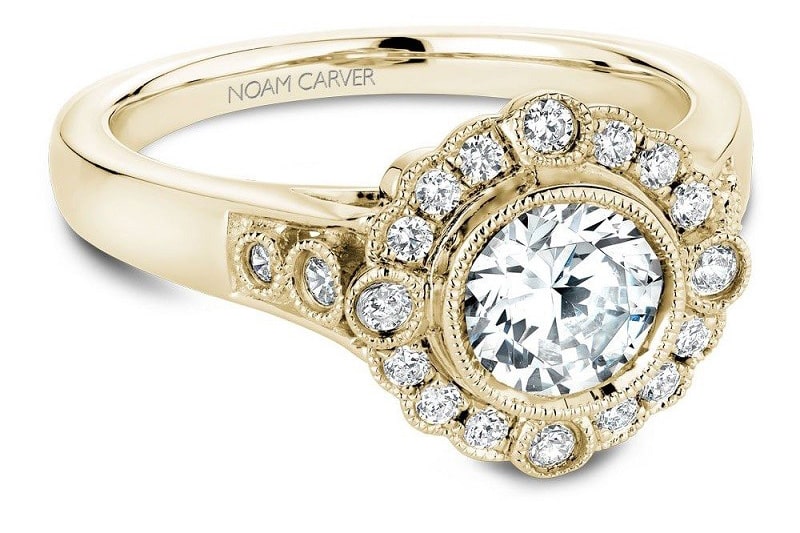 Premium Sparkles: The 2 Carat Diamond Ring
If you want some extra sparkle, but aren't committed to a diamond carat that is fairly large, a 2 carat diamond ring is perfect for you. While this diamond size is larger, it shouldn't feel heavy, large, or bulky on your finger. A round cut 2 carat diamond will be about 8mm in diameter, a statement stone for any ring setting.
Since this center stone size is a larger diamond, it is more costly to obtain a high-quality, 2 carat diamond. A 2 carat diamond with fewer inclusions in it will run from $15,000-17,000, although, you can save money with a fancy cut 2 carat diamond ring, costing about $9,000-10,000.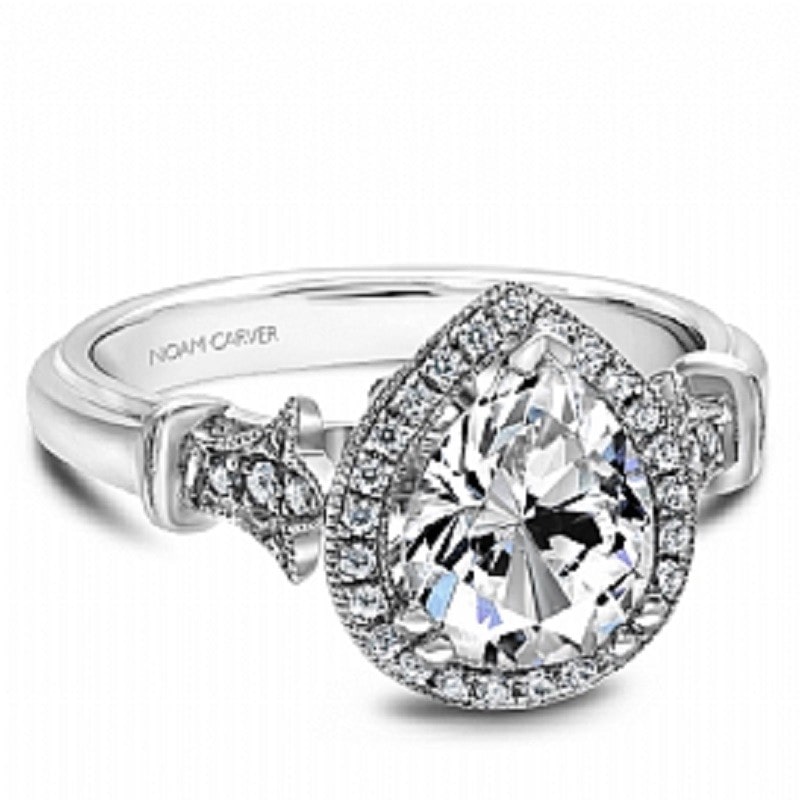 Prime Sparkles: The 3 Carat Diamond Ring
If big is what you want, a 3 carat diamond center stone is perfect for you. A 3 carat round cut diamond has a diameter roughly 3/4 of your finger. Show off those sparkles with a gorgeous 3 carat diamond ring!
With this large of a diamond center stone, it is common for the center stone diamond to be the focus of the ring. While small side stones can be added to a 3 carat diamond ring, there is not as much room for side stones as there is with 1 and 2 carat diamond rings.


Create Your Ideal Custom Engagement Ring
If you're still wanting a bigger, shinier diamond, a custom creation is a great option for you. At Ware Jewelers, we can arrange to create an engagement ring with the center stone diamond size that you desire.
Custom engagement rings are also perfect for the girl who doesn't want diamonds. Pick your perfect colored gemstone for the center stone of your engagement ring, and accent it with smaller diamonds for the same sparkle, but a unique look!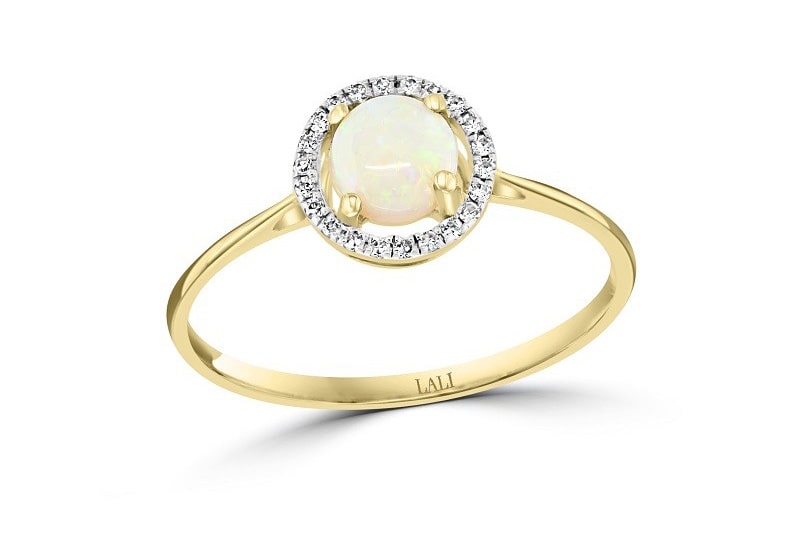 Find Your Perfect Diamond Size at Ware Jewelers!
At Ware Jewelers, we are dedicated to helping you find the perfect engagement ring for forever. If you're still not sure about what diamond weight or carat size you're after, it may be best to browse different styles of engagement rings that you enjoy first. After you've decided on your favorite style, you can try different carat sizes for your center stone diamond to see which fits your ring's design best.
Did browsing through our selection of engagement ring styles still leave you feeling like you need a bit more help in your search?
We get it, and our team understands that selecting the perfect diamond stone for your special ring is no small task, and with so many different diamond carat weights, cuts, side stone options, setting styles, band options, and more, it can be slightly daunting to know where to start on your journey. That's why it's best to leave it to our dedicated staff of jewelry professionals here at Ware Jewelers!
Our jewelry experts can help you pick the perfect diamond size for your favorite style ring, or they can assist you in customizing an engagement ring that is uniquely you. Custom rings are a great option if you are looking for a nontraditional center stone or a larger diamond for your center stone.
No matter what design you desire for your perfect engagement ring, our experts at Ware Jewelers have got you covered. If you're in the greater Auburn, AL area and are in need of assistance finding the perfect engagement ring for forever,
schedule an appointment
with one of our jewelry experts so they can give you the personal attention you deserve! Or, drop us a line at
(334) 821-7375
to reach us at our Auburn, AL location!