The mounting of diamond rings influences the design of the ring. You need a diamond setting to last forever. It is essential to consider the setting of the diamond ring or mounting, as part of the complete design. The bezel keeps diamonds snug and prevents people from snagging on things.
Jewelers can mean several things when they refer to a princess cut diamond settings. There are times when you will hear jewelers refer to the whole ring as the setting when defining the ring you choose to have a diamond set into.
A ring is made up of two parts: the body of the ring and the head- the metal that sets the diamond into place. The setting offers a lot more than security for your diamond. It is an essential feature of the diamond's look.
Prong Setting
Prong setting are popular settings for princess cut diamond rings. They act like small claws, rise up to grasp the diamond. Prong settings differ based on the diamond's shape. With round brilliant diamonds, you often see four or six prongs boosting a diamond upward. Ring settings are known to be safe and the four-prong setting lets you see more of the stone. Prongs can take on a V shape to protect the sharp angle corners, for fancy shaped diamonds.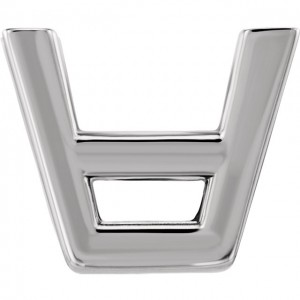 Channel Setting
A channel setting in a ring features a row of diamonds side by side, suspended by individual seats, cut into each side of the channel. This setting is often used in wedding band designs or for side stones accenting the center diamond of an engagement ring. The fact that the diamonds can fit snugly around the ring makes the channel setting popular for eternity, anniversary or wedding bands — it can symbolize the harmonious continuity of love and commitment. Sometimes you'll also see channel-set stones with a bar between each stone, known as a bar setting.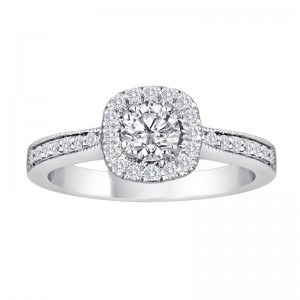 Invisible diamonds
Imagine a palace floor made of diamonds. It is the same impression created by the invisible setting, which resembles a grid of princess cut or square diamonds set alongside each other to appear as an all diamond surface. Invisible-set diamonds has special channels cut into them which lets them to be set flush to metal surrounding the diamond's grid pattern.
We all want the perfect ring for our soon be spouses. There is a lot to choose from especially when it comes to considering the princess cut diamond settings.
Buy exclusive diamond jewelry in all its forms and designs from our store. Visit our website www.warejewelers.com or call (888.742.9273) to book an appointment.