The world of Jewelry is not bound by a particular trend or set of preference of buyers. An ever-growing sector which thrives with fresh appealing items that are bound to leave the audience gasping for breath. Now, while it's certainly an exciting sphere, the customers here and there are spoilt with the number of options at front of them. If you are looking to buy Jewelry and are still confused, worry no more.
The definitive guide is aimed at clearing all the pertinent questions that crop up in the minds of the buyers every time they visit the Jewelry store. The first thing to do in this regard is to set a budget beforehand. Only when you know how much you can spend can you actually explore the world of Jewelry with the best set of Jewelry in your possession.
Explore the different style patterns
There are Jewelry items which even after more than a decade remain relevant to the ongoing trends. The much of it can be credited to the material used to prepare a piece of Jewelry. Gold, for example, never goes out of trend. Pick any of the exquisite Gold jewelry i.e. Wedding Bands, Wedding rings, or Necklace and you are sure to catch more than few eyeballs in a party or a ceremony.
Take your time to look out for different style patterns and if you are looking out for Jewelry for a wedding or a get together makes sure to take the dress into the consideration.
Jewelry is an extension of your personality. So much so that people will even start to judge you by the ring that you opt for. So on one side, there are going to bucket loads of feedback make sure you are comfortable with the Jewelry you opt for.
Basic or something exquisite
An occasion is a major deciding factor when it comes to Jewelry. Do you want to keep it simple or want to revel in ultimate glory? For the professional environment, for example, you might want to keep it a bit sober with the basic stuff such as Wedding Bands and might want to avoid oversized earrings. However, as always it all comes down to personal choices.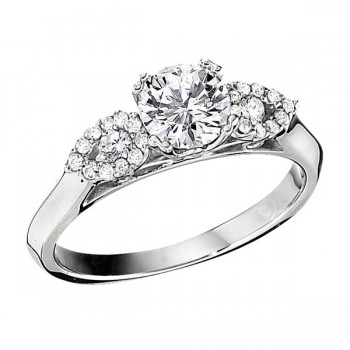 Pearls, diamond and Gold studs earrings or even an elegant stone studded watch, all contribute to your Jewelry wardrobe. One way to ensure that your jewelry has all the right items is to look out for the ongoing trends. So, next time you have to go to a party you know you have the right Jewelry at your place.
Know your Budget
Set a budget. Not only it helps to sort your search but also can help avoid overspending. It's easy to be swayed away by the sheer elegance of a Diamond ring or a Necklace. Now, nobody wants to run high expenses and regret later. With the amount of variety available in the market you can rest assured that you will have plenty of options to choose within the set budget.
Check out for the local stores which can even help you with financial solutions with affordable plans.
While the above mentioned are the major considerations to choose the right Jewelry there are other points to consider as well.
Check for the Certifications
Certifications help you choose the right Jewelry which is set to shine forever. The standardized tests are devised to ensure the durability of Jewelry and it can help you negate any disappointments later on.
The credibility of the Jewelry Store
The Jewelry store you choose will have a direct impact on the price and quality of the Jewelry you opt for.  Check out the local stores in your area or you can also look online for reliable Jewelry stores in the vicinity.
Many Jewelry stores in Alabama even provide warranty on the purchase which covers yearly cleaning or cover-ups required.