Exquisite wedding bands are symbol of eternal love that binds two souls together. Shop hopping for that perfect wedding band, that too without prior preparations could really be a tedious task. So, to help you choose the best and the most suited wedding bands, here we are enlisting some great ideas that will come in handy to choose your signature piece of diamond jewelry that will be cherished by you for years to come.
Let's Prioritize
A wedding ring or band are everyday jewelry pieces, so it's always better to zero down on some preliminary choices before you start shopping. Also, being clear decide about certain things like what kind of metal are you interested in buying? Should your bands be engraved with your initials? Do you want matching wedding bands? Etc. Etc… Asking such questions to yourself will help you to zero down on your signature piece of jewelry without much ado.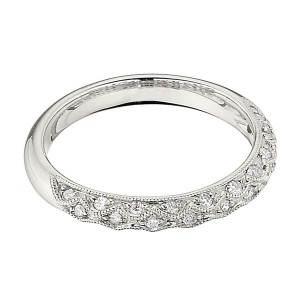 Mix and Match
When it comes to buying signature pieces, we all have different styles and preferences, so don't sweat it out if she/ he doesn't like platinum and goes gaga over yellow gold. You can simply choose your signature piece by combining the two metals together and getting customized wedding bands for yourself that reflects both of your styles.
Budget
The most important aspect of signature pieces is to set aside a specific budget. If you are planning to buy a plain band sans any engravings or gemstones then it should be considerably economical on your pocket but if you want a customized band then the costs will go up with the type of engravings or gemstones you opt for.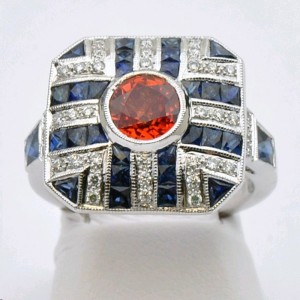 Comfort comes first
You will be wearing your wedding band day in and day out so, it should be as comfortable as your own skin. There is no point buying a pretty band if it sits uncomfortably on your finger, coz this will make you remove it more frequently there by raising a chance of losing it too. Always go for a comfort fit wedding band as per your lifestyle and your workplace conditions.
Get the right Size
One rarely takes off the wedding band wearing it on the finger all the time; so just to make sure that you get the right fit, always buy your jewelry in the evenings. This is the best suited time coz the body is relaxed as the day comes to an end. Also, make sure that you have not exercised or done any rigorous work just before buying the band as rigorous workout leads to swelling of muscles. This might lead to buying a size bigger than your requirement.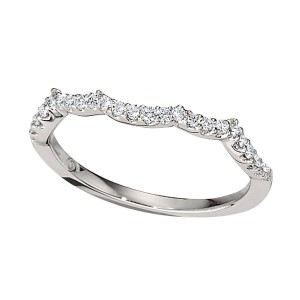 Try it on
You love the signature piece that you have zeroed on….but have you tried keeping it on for a while to check how comfy it is? Once you have selected a wedding band, make sure to wear it in the store for about sometime before actually buying it. This will help you judge how comfortably it sits on your finger also try writing on a piece of paper or texting or rubbing the ring on a piece of cloth if it tangles with the thread or not. Tangling of the jewelry with the clothes is a big discomfort, so be double sure about it.
Choose wisely
Being trendy is a great idea but make sure that you are to wear the ring for a long time throughout the day and night, so it is definitely worth it to choose your style wisely. A wedding band is supposed to last for a long time, so the metal you choose should be skin friendly. If there are some carvings, they should feel comfortable and not poke your fingers on the sides. Keeping things like this in mind will help you choose your ring wisely.
Maintain the sparkle
When you wear a jewelry day in and out it tends to get dirty, so consider maintaining the sparkle of your jewelry by taking a little care of it.  All you need to do is soak your jewelry in warm water for some time, then using a super soft brush, gently scrub your ring. Rinse it under running water to get rid of any grime sticking on it and then gently wipe it off with a non abrasive cloth and your band is good as new and ready to be worn again.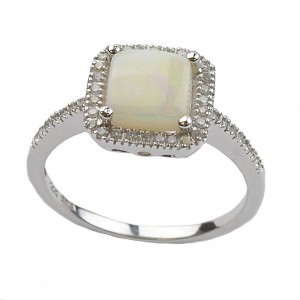 Authenticity
The authenticity of the metal when buying jewelry is of utmost importance. Make sure that your jewelry is backed by the manufacturer's authentication certificate along with the quality mark of 24K for gold jewelry and PLAT for platinum ornaments.
Considering theses few points in mind before zeroing on your wedding band will surely make jewelry shopping a cake walk for you.
Happy Shopping!!
Buy exclusive diamond jewelry in all its forms and designs from our store. Visit our website www.warejewelers.com or call (888.742.9273) to book an appointment.