Looking for making extra cash for your Christmas shopping? Worry not, consider to sell your unused gold or gold jewelry to get the hard cold cash for your shopping. If you are also selling your gold to earn money, are you sure that you are getting a fair amount of your gold? So, to educate you more about this, we have come up with the top 5 considerations to be pondered while opting Cash For Gold.
Jewelry Store
When it comes to selling your gold, you need someone trustworthy & reliable. For this, you need to choose a reliable store or jewelers, who can ensure you with the fair amount of your gold or gold jewelry. With regards to finding the well-grounded jeweler, you need to do some research like to check their certifications, experience, and the reviews of the client. An honest certified jeweler can make your selling process hassle-free and away from foul plays.
Company's Website
If you can't visit your selected jewelry store to inspect it, you have another option that checks their website. This website will showcase detailed inspect of each and every element of their services. Along with this, another benefit you can avail is the testimonials. You can read the reviews of their customers, check whether they are happy with their services or not. Remember one thing that doesn't rely completely on the reviews because sometimes it can be faked in order to elevate business reputation.
Scrap Value
It is the estimated value of the gold achieved after it gets recycled. Know the scrap value of your gold jewelry with the help of the reliable jeweler. They will weigh your unused jewelry correctly and give you the instant cash in your hand. Make sure one thing that no jeweler will pay as much as your jewelry worth at the store because they consider the value of the metal only not design.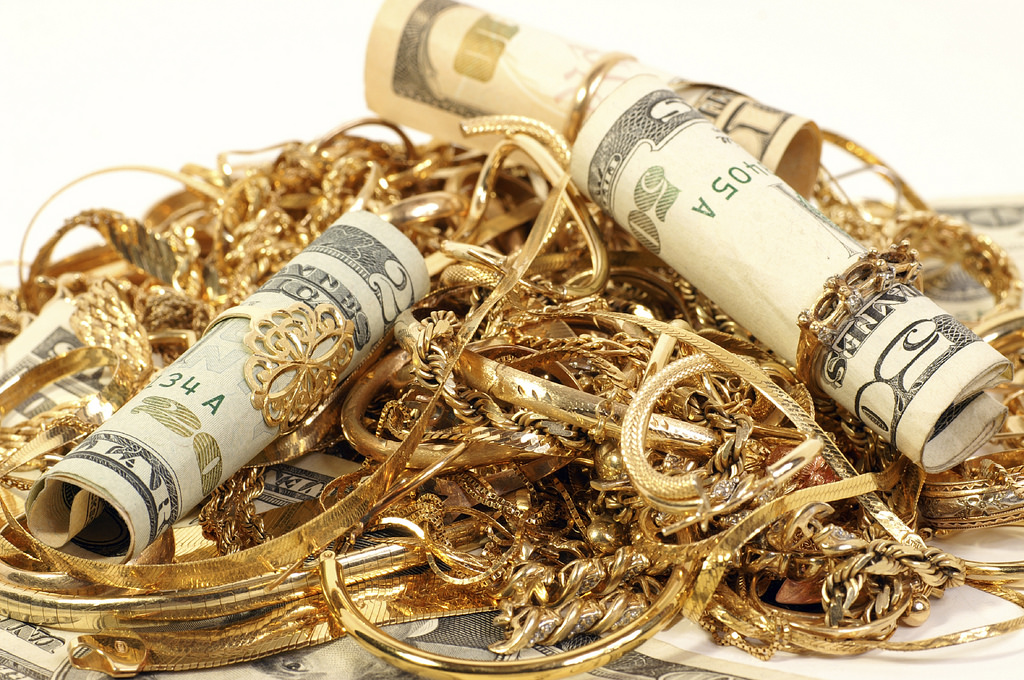 Measurement Scaling
In the US there are different measurement standards that are being used to measure the weight of the jewelry. These scaling includes Troy, Ounce, Pennyweight, and Grams. Now your call is to cautiously get your jewelry weigh. Sometimes, jewelers use different measurement standards to weigh your jewelry and pay you differently. So, to avoid such scam, it is important for you to gain knowledge about scaling.
Note - 1 Ounce - 28 grams, 1 Troy Ounce - 31.1 grams , and 1 pennyweight - 1.555 grams.
Middleman
It is being suggested that always choose the jeweler that has its personal gold refinery. Why? Because it keeps you away from the process of the middleman. As some jewelers who don't have their own gold refinery, so they re-sells the gold to the third party. This provides you with the least amount of your article.
With these top 5 considerations, selling gold for cash can be the easiest and quick task. All you need to do is just find a Certified Jewelry Store, who can help you to get Cash For Gold Jewelry without being cheated. Celebrate this Christmas with your family and loved ones happy.
Merry Christmas to You & Your Family :)