Engagement is a major life event for you and an Engagement Ring is the perfect romantic connotation that not only make this event special and worthy, but it epitomizes the unbreakable bond of love as well. Thus, an engagement ring is one of the most significant purchases in your life. But buying the perfect Diamond Engagement Ring can cause a lot of stress.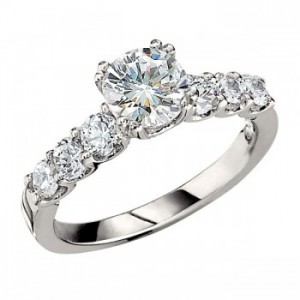 So, before investing in a diamond engagement ring, it is important for you to understand few things about diamond rings that can help you to avoid following common mistakes:
Improper Examining of Diamond
While purchasing diamond jewelry, you might be happy by seeing its brilliance, but ignore other factors like cut, carat and much more. So, it is essential for you to examine the other factors, including Cut, Clarity, Color, and carat that may affect the quality of diamonds. This can be achieved through Diamond Education:
Clarity - Diamond having the clarity grade of VVS2 or higher will always offer a clear and an extraordinary brightness.
Cut - An ideal cut diamond will always offer tremendous sparkle, astounding polish and perfect symmetry.
Color - The diamond color scale range from A to Z. A preferable color scale for diamond is D, E AND F.
Carat - Carat refers to the weight and size of the diamond. Remember one thing that larger will be the diamond, lesser will the value.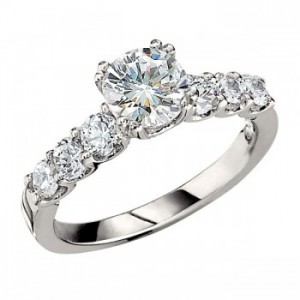 Making the Price Your Priority
When it comes to buying Diamond Engagement Rings, you may come across various rings that are very costly and may leave you surprised, as a result, you may select cheapest that may be uncomfortable to wear. It is very important to consider budget while shopping for an engagement ring, but don't let your budget overrule your other considerations. Buying an engagement ring is a one-time investment, so, buy a ring that looks amazing and comfortable to wear.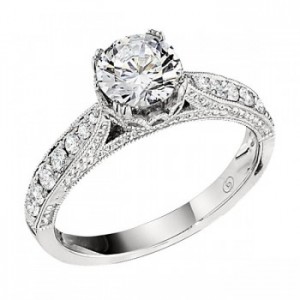 Ignoring Your Wedding Band
While purchasing your diamond engagement ring never ignore your wedding band. Always considered the attributes (metal types, style, color and much more) of your wedding band and make match accordingly. As a wedding band and engagement ring are worn next to each other, so, there should be uniformity in both the rings.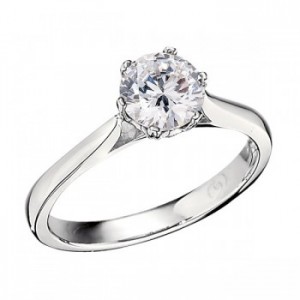 So, these were the common mistakes that you usually make while purchasing Diamond Engagement Rings. This article can prevent you from aforementioned mistakes and can help you to buy the perfect ring!
Explore the awe-inspiring collection of Diamond Engagement Rings at Ware Jewelers.