In this blog, the jewelry experts at Ware Jewelers will break down five of the biggest bracelet trends of the past few years. The great thing about these trends is that, while they're certainly hot right now, they're all pretty classic. Buying one of these bracelets isn't just hopping onto a current trend, it's making an investment in a piece you can wear forever.
Pearl Bracelets

Gold Cuff Bracelets

Gold Chain Bracelets

Stretchy Bracelets

Gold Charm Bracelets
Pearl Bracelets
Besides diamonds, is there any gem we associate so strongly with high fashion as the pearl? When we think of pearl necklaces, we think of the iconic women who wear them, from Coco Chanel to Audrey Hepburn. But pearls aren't just a relic of mid-century glamor: they're an emblem of modern style.
Yes, pearls are back in the spotlight, and it's no wonder why. Endlessly versatile, pearls can be worn for all occasions. They're also one of the most affordable gemstones available today, making them a particularly popular choice among younger jewelry wearers. Plus, as they've proven time and time again, pearls will never fall out of style. They may be ultra-trendy now, but their elegance will never fade. Investing in a pearl bracelet means investing in a lifelong staple piece.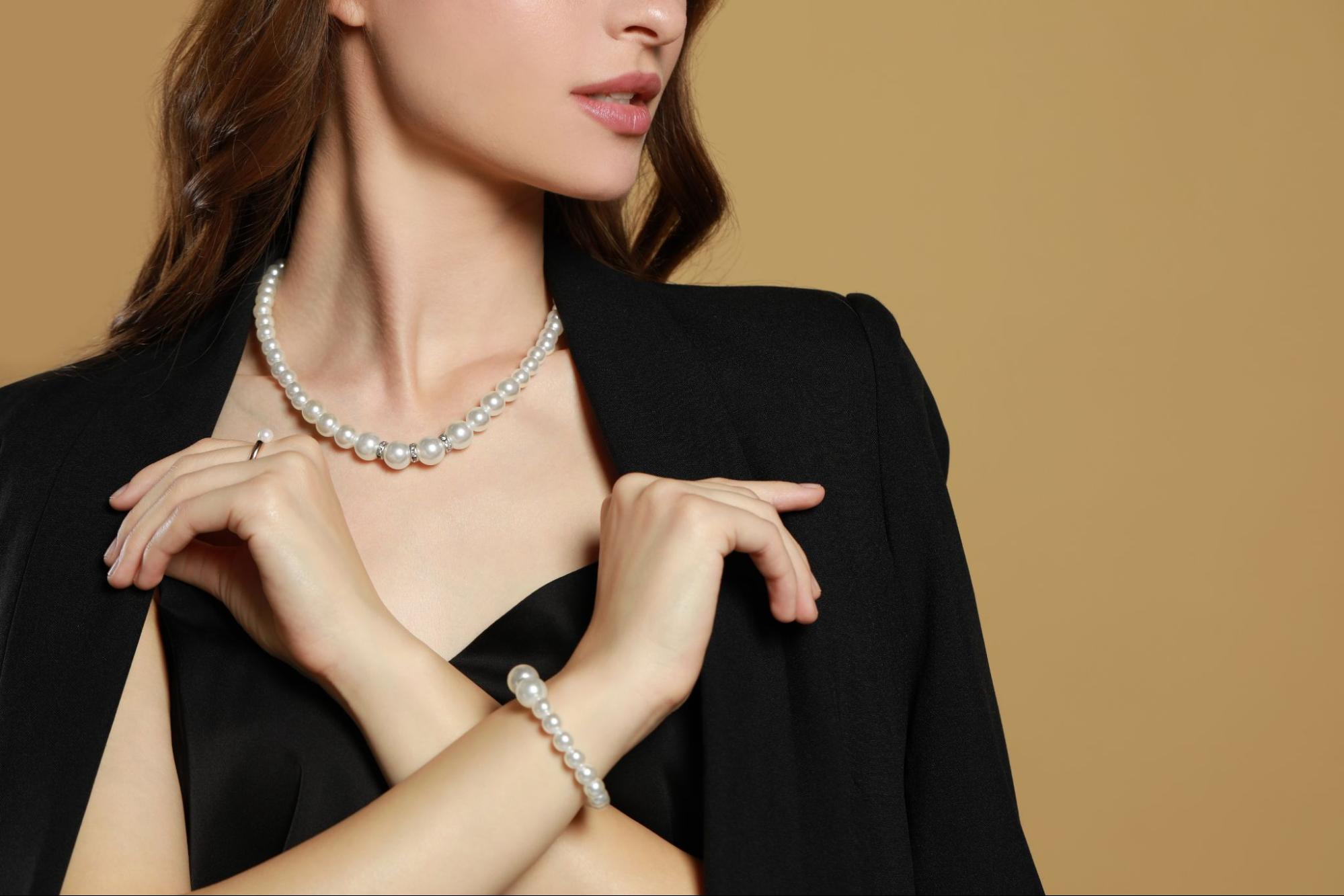 As you pair your trendy pearl bracelet with different outfits, you'll be amazed at how effortlessly it transforms any look. Turn jeans and a leather jacket into a cutting-edge statement, or elevate a going-out dress to new heights. You'll feel like you're discovering a new piece of jewelry each time you slip it on your wrist.
If you want to hop on this trend but aren't the biggest fan of traditional pearls, consider a black pearl bracelet. Combining the boldness of black jewelry with the classic beauty of pearls, black pearls are a must-have for anyone who likes a little bit of edge in their wardrobe.
Gold Chain Bracelets
If you've paid even the slightest bit of attention to recent fashion trends, you know that gold chains are perhaps the definitive style statement of the 2020s. Within just a few years, chain link necklaces became a necessary component in a young man's wardrobe. Women put their own spin on the trend, sporting paperclip chains in all sizes. No matter who wears a gold chain or how they choose to wear it, it's going to look good–so It's no surprise that simple gold chains are one of the most popular bracelet styles right now.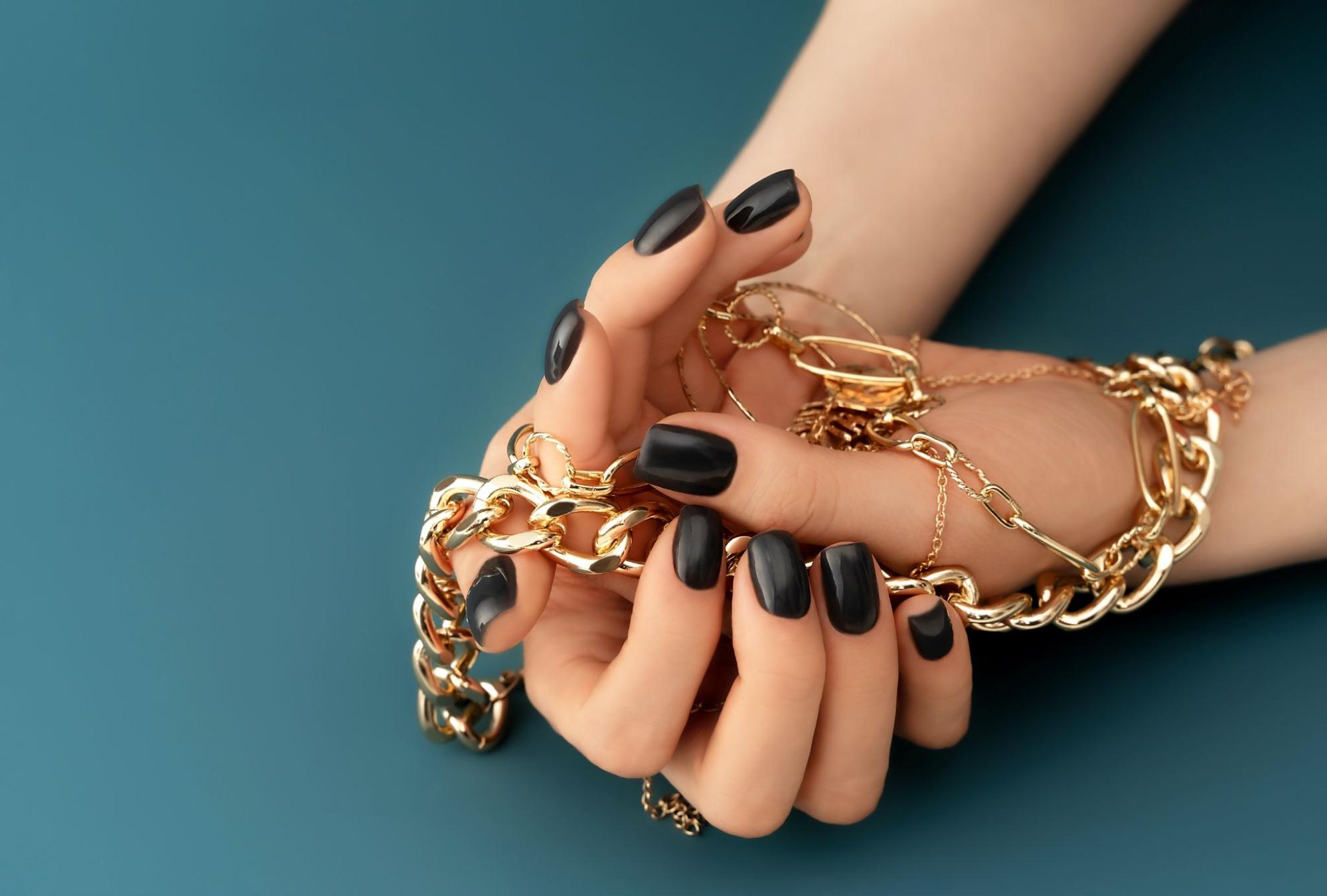 Though it's a simple concept, the gold chain comes in a wide variety of styles. You can find chains of just about any shape, thickness and length. Ultra dainty chains, like those used for permanent jewelry, are the perfect delicate accessory for your everyday looks. Chunky gold chain bracelets seem to be gaining popularity quickly, so pick up a thick chain link to stay ahead of the next wave in this ongoing trend. And if you already have a gold chain necklace, pairing it with a matching gold chain bracelet is an effortless style move.
Stretch Bracelets
Banish any thoughts of flimsy elastic–today's stretch bracelets are not the same as the beaded bracelets you wore in your grade school days. Trendy, modern stretch bracelets are elegant, classy and much more durable than the versions we wore during childhood.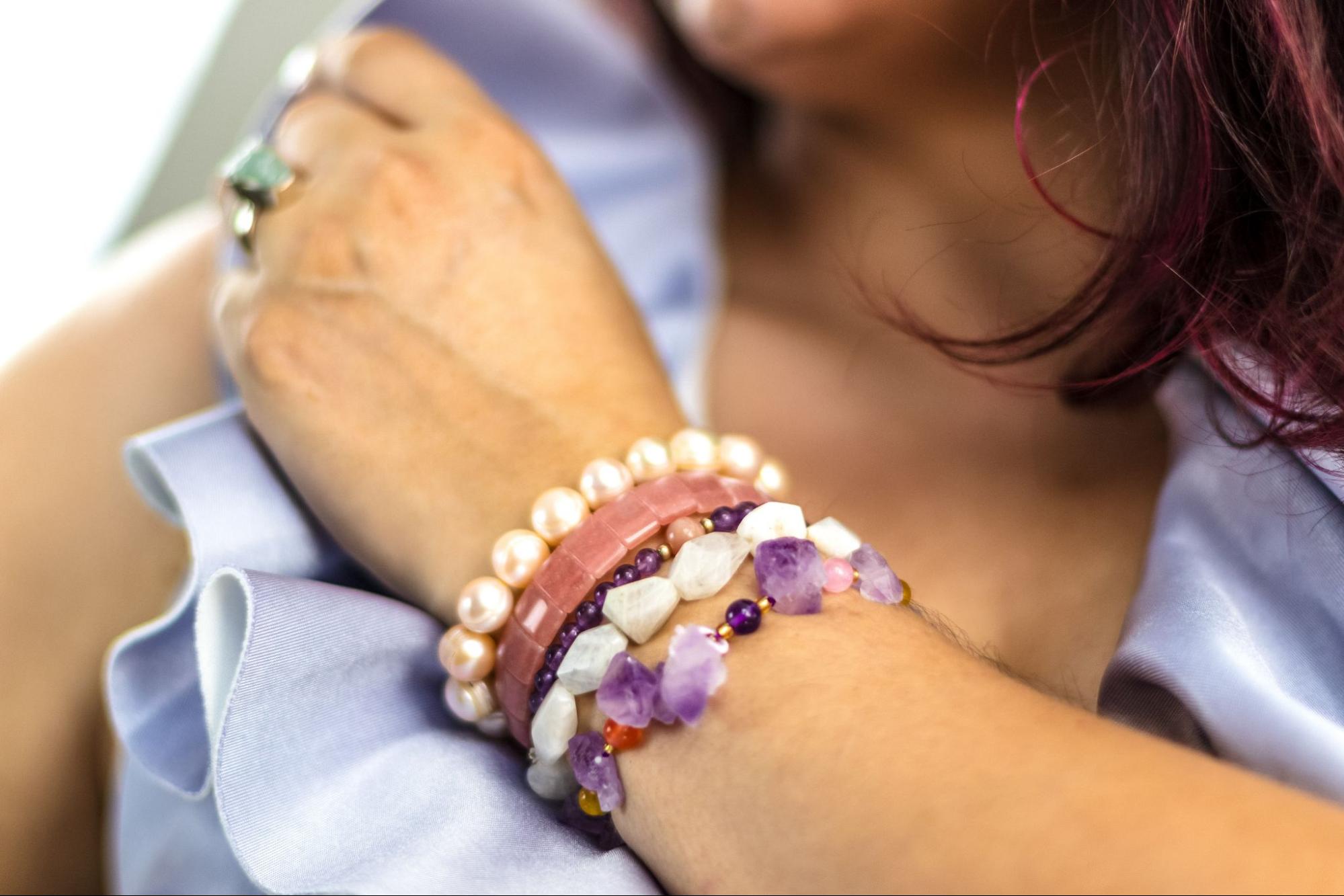 Stretch bracelets can come in a wide variety of styles, but many are beaded. They may be simple gold beads, or they may be made from precious and semi-precious gemstones for a rainbow of sparkle. Luxury jewelry classics, including diamond tennis bracelets, also come in stretch bracelet form. The best part is, there are no clasps to struggle with, so you can effortlessly accessorize.
However, like any jewelry that sits on a string or delicate chain, stretch bracelets will need occasional maintenance to prevent the thread from fraying. Bring your high-end stretch bracelets in for jewelry repair every so often to prevent them from breaking.
Gold Charm Bracelets
In the same spirit as the stretch bracelet, we have the return of the gold charm bracelet. Maybe we're all feeling a bit nostalgic lately. Then again, customizable charm bracelets have always been a great way to express our passions, quirks and principles.
But today's charm bracelets aren't the ones you remember for your youth. Consider them elevated, with a huge selection of charms to express just about any message you can imagine. You can find them studded with gemstones and diamonds, engraved with intricate designs, and carved from gold into just about any shape you can imagine.
Gold charm bracelets are an investment piece that you can add to for years to come. Add and remove charms as you wish to commemorate major life events or to reflect your evolving tastes. Common charms include birthstone charms for friends and relatives, animal charms to represent your pets, and charms with your initials. Of course, the beauty of a charm bracelet is that you can do whatever you want with it, so get creative and express what's unique to you!
Gold Cuff Bracelets
The gold cuff bracelet is the quintessential statement piece. These bold bracelets almost look like a piece of armor, and they've long been associated with strong women. In many ancient cultures–from the Greeks and Romans to the Egyptians–adopted gold cuff bracelets as status markers. A woman who wore a cuff bracelet was a woman with power.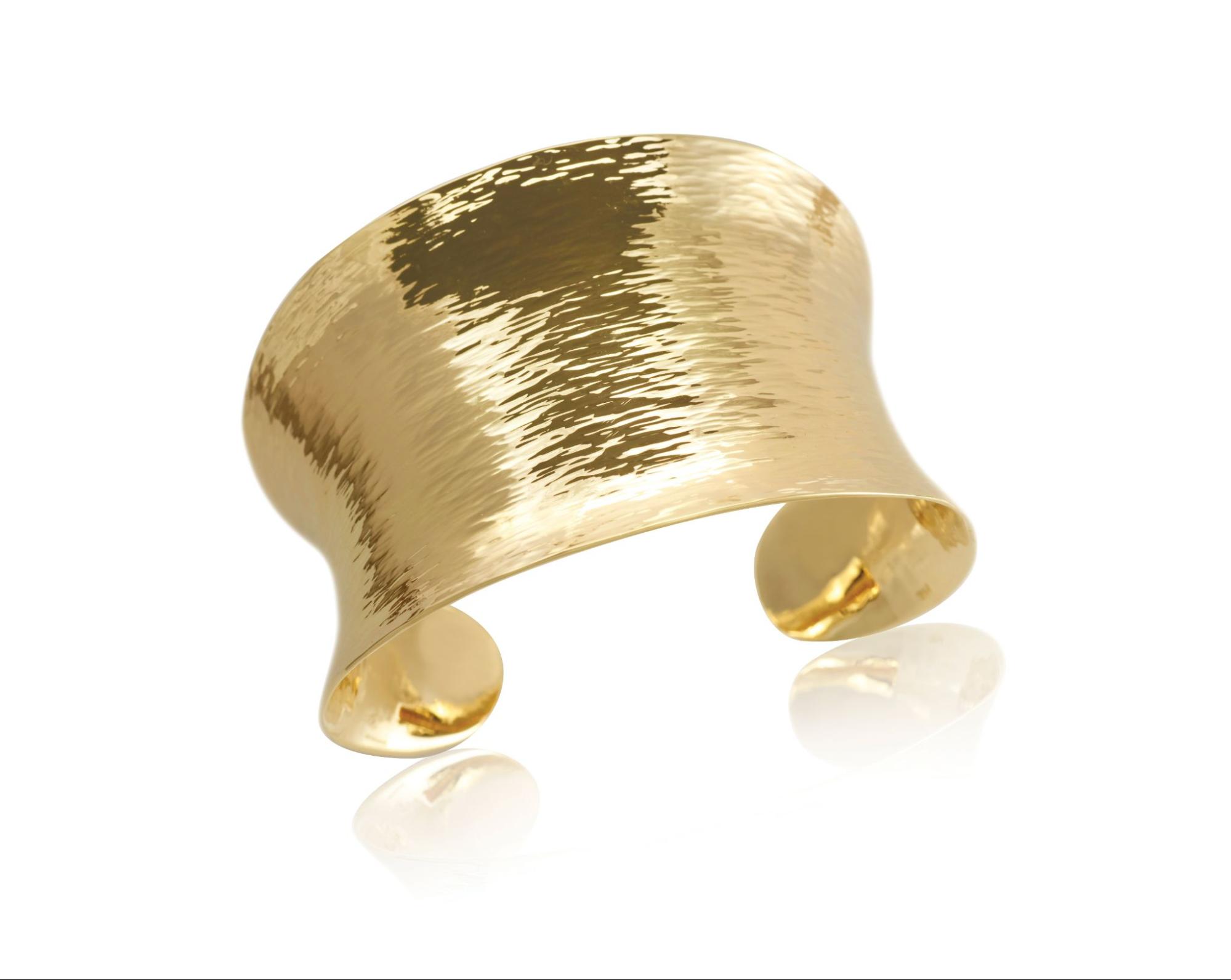 Today, the gold cuff bracelet continues to grace the arms of important women. A part of the chunky jewelry trend along with chunky gold chains, cuff bracelets are a common sight on the red carpet. But you don't need a celebrity stylist to figure out how to wear yours. There are plenty of great options when it comes to styling your gold cuff bracelet.
Hammered cuffs allow you to adopt a rustic look, easily paired with jeans and a relaxed blouse. Embrace luxury with a gemstone-studded cuff or emphasize the natural shape of your wrist with a bone cuff, which is meant to contour to your arm. Regardless of how you decide to wear your gold cuff bracelet, you won't just be making a fashion statement, you'll be showing off your strength.
Explore the World of Trendy Bracelets at Ware Jewelers
Hopefully, this blog has given you a better idea of where these trendy bracelet styles came from, what they're all about, and how best to wear them. Now comes the fun part: adding some to your collection! When you're ready to take the leap and invest in a timeless but trendy bracelet, visit Ware Jewelers.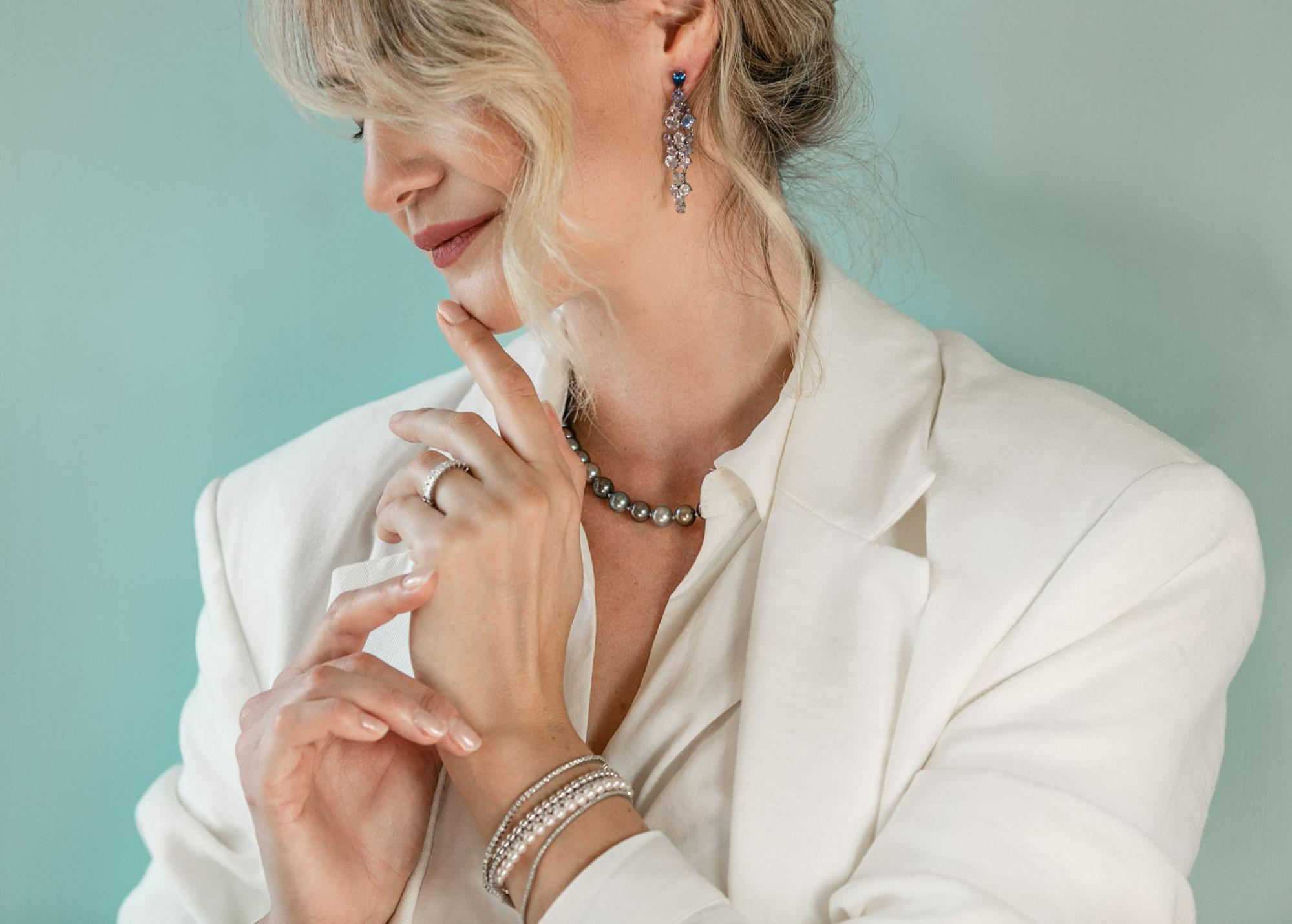 When you walk into our store, you'll be greeted by jewelry cases filled with gorgeous bracelets and an expert staff ready to help you pick the perfect one. With locations in Opelika, Auburn, Spanish Fort and Montgomery, Alabama, Ware Jewelers is the place to go if you're on the hunt for your next favorite bracelet.