From an ultra-rare natural green diamond engagement ring to the revival of antique style engagement rings, celebrity proposals did not disappoint this year! Whether you're looking for inspiration for your own engagement ring or you just enjoy admiring the styles of the rich and famous, read on for our list of the best celebrity engagement rings of 2022.
Abigail Breslin's Brilliant Cut Diamond
Actress Abigail Breslin kicks off our list in style with a brilliant cut diamond. Her longtime boyfriend, Ira Kunyansky, popped the question over a lobster dinner in Malibu. Breslin joked that she replied with a simple "duh." The ring he placed on her finger, however, is no joke!
The round diamond is a wonderful example of a brilliant cut. Brilliant cut diamonds follow strict faceting rules, featuring 58 individual facets to catch as much light as possible and maximize their sparkle. Breslin's diamond is a two-carat stunner held in place by six prongs and featuring shimmering pave diamonds along the band, which is likely either platinum or white gold.
Round diamonds continue to be the most popular choice among engagement ring styles, and a gorgeous piece such as this one makes it easy to understand why.
Avril Lavigne's Heart Shaped Diamond Ring
Avril Lavigne showed up to the Grammys in style this year with a shiny new accessory. Her partner–fellow punk-rocker Mod Sun–bestowed her with a 5-carat stone cut in the shape of a heart. The band features a French micro-pave setting (similar to the traditional pave setting, but with rows of smaller diamonds. The pave engagement ring band also features the first words Mod Sun ever said to his now-fiance: "hi, icon."
According to Apeksha Kothari, chief operating officer at Rare Carat, the heart shape is among the trickiest diamond cuts to perfect. Requiring delicate round cuts in addition to a tapered finish, the stunning stone was a labor of love. Due to its unique cut and impressive size, the diamond is estimated to have cost $750,000.
The singer has long exemplified bold taste, and this eye-popping heart shaped diamond is the perfect fit for a woman unafraid to go big.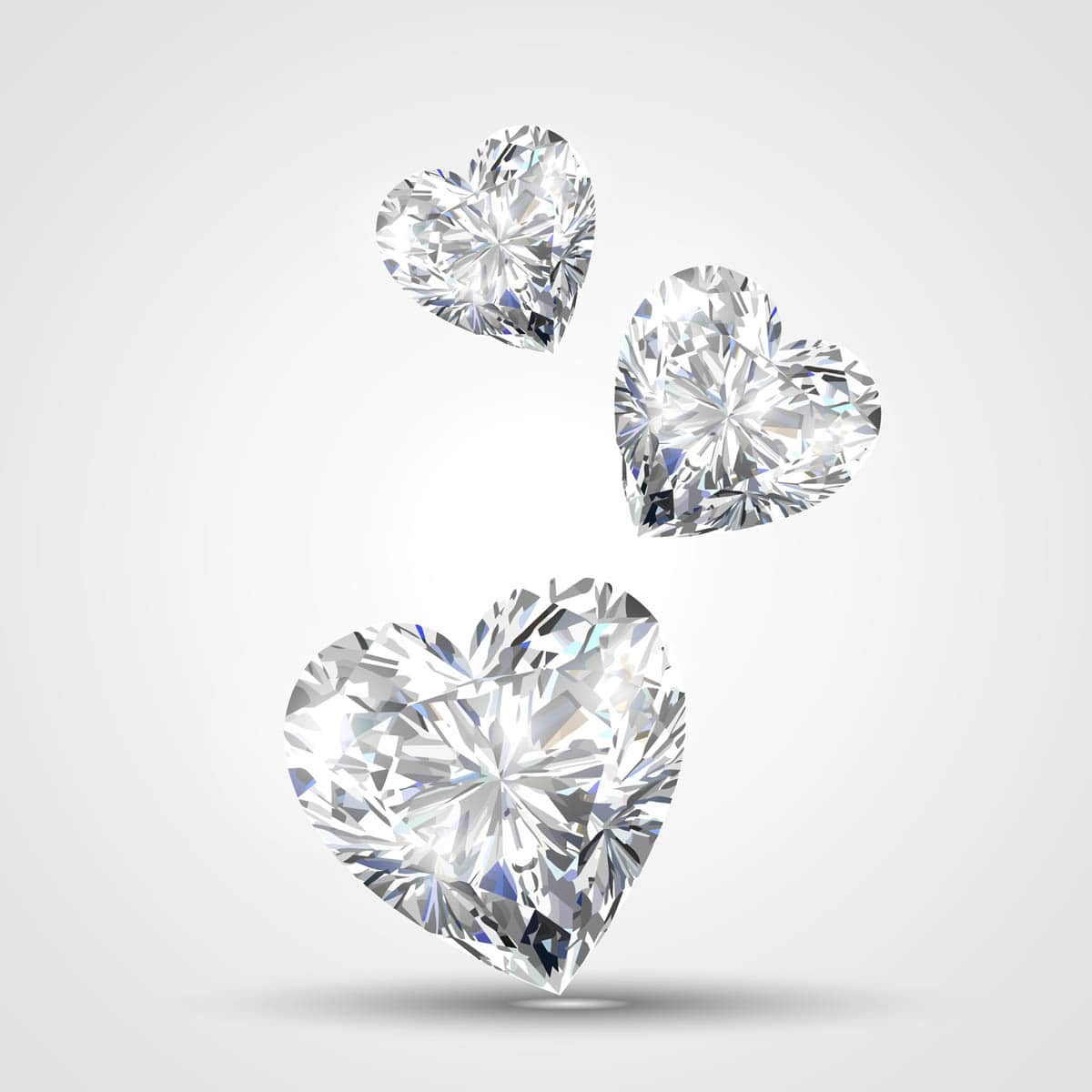 Jennifer Lopez's Green Diamond Ring
Jennifer Lopez's rekindled romance with Ben Affleck resulted in the most buzzed-about celebrity engagement of the year. The couple first dated in 2002, getting engaged by 2003 but breaking up before their wedding in 2004. Fans were heartbroken to see the superstar couple split, and dating rumors remained a tabloid staple until they finally reconnected in 2021.
It's only natural that such a long-awaited engagement featured a show-stopping ring, and Ben certainly delivered. The ring he selected features a jaw-dropping 8.5 carat diamond–yes, you read that right. As if that weren't enough, he also searched far and wide for one of the rarest natural diamond colors available. To honor what Lopez calls her "lucky color," Affleck sourced a green diamond for his custom ring.
Rare Carat COO Apeksha Kathari states that this fancy shade represents less that ).1% of natural diamonds. Mike Fried, CEO of The Diamond Pro, shared Kothari's amazement at the green gemstone, adding "A green diamond of that size is incredibly rare and would dwarf the value of their previous engagement ring. I would value the ring well over $5 million, and it could be worth more than $10 million."
By placing this extraordinary ring on her finger, Ben made a beautiful statement about how much their love means to him.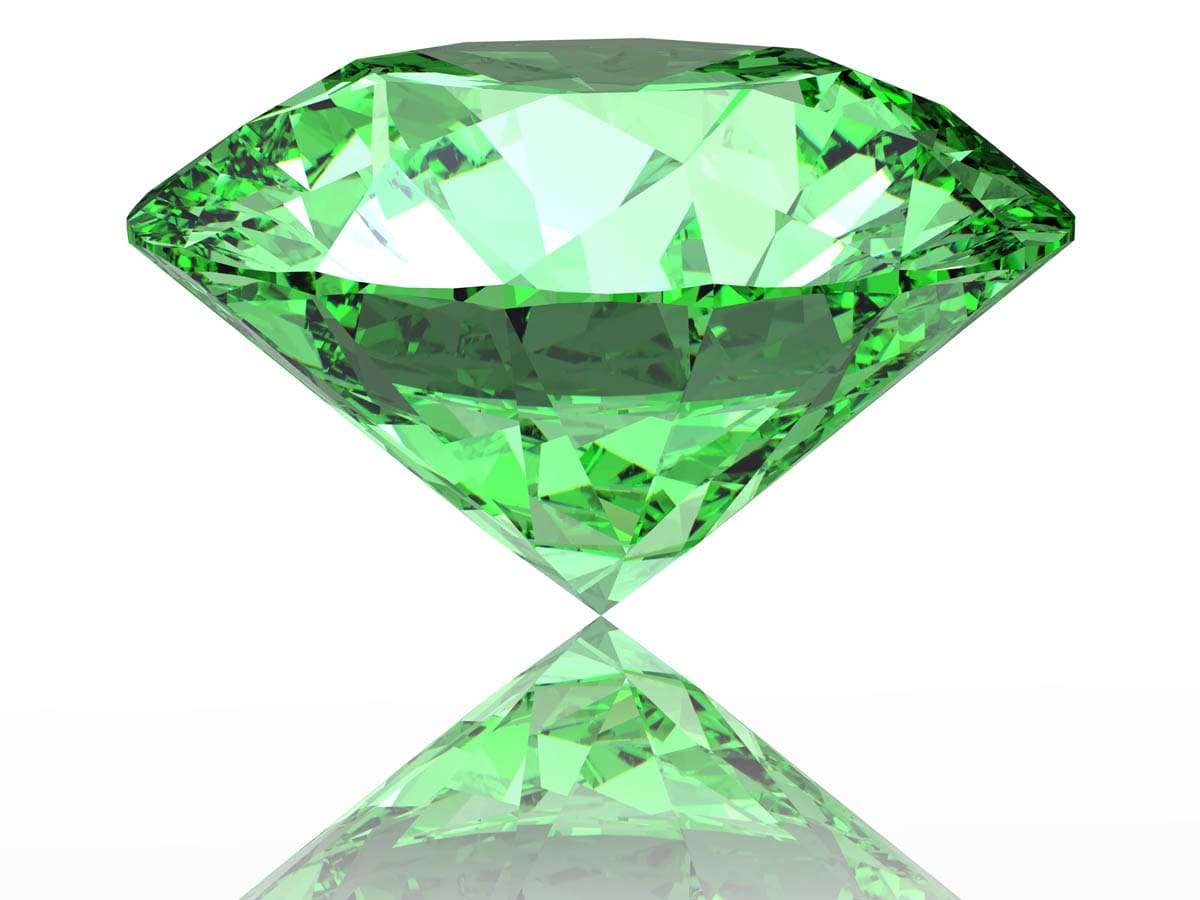 Joey King's One-of-a-Kind Ring
Though she's only 23, young actress Joey King certainly seems to have found the love of her life, and based on her engagement ring it's safe to say her fiance feels the same. She began dating Steven Piet, producer of her Hulu drama The Act, in 2019 and Piet capped off three happy years with a romantic beach proposal.
King's unique ring features multiple diamonds in different cuts. The central stone is a unique extra-long oval cut, sometimes referred to as a "moval" since it combines the length of a marquise diamond with the rounded edges of an oval cut diamond. Above the elongated center stone, an epaulette cut diamond is flanked by two slightly smaller baguette diamonds. The 3 carat diamond ring features a popular split shank band in yellow gold.
Joey's $100,000 engagement ring caught so many eyes that the once-obscure 'moval' cut is expected to be a hot trend in 2023.
Megan Fox's Emerald and Teardrop Diamond Ring
Rapper Machine Gun Kelly (real name Colson Baker) proposed to Megan Fox under the tree where he first told her he loved her. He brought a two-gemstone ring to their special spot in order to pop the question. The actress's emerald engagement ring boasts a beautiful Colombian emerald in addition to a 7 carat diamond. Both stones are cut in a trendy teardrop shape.
Baker also got creative with a custom band. Technically, the ring can be split into two rings–one featuring the diamond and the other featuring the emerald. Small but powerful magnets are embedded in the golden band to hold the pieces together. It provides the ring with a touch of modern design while also being a timeless, sweet symbol of the joining of two lives.
Sahar Manley, owner of jewelry label Camilla Seretti, estimated the ring's value at $500,000.
Simone Biles' Oval Diamond Ring
Gymnast Simone Biles got engaged to football player Jonathan Owens, her partner of two years, in February of 2022. Owens, who plays safety for the Houston Texans, took a knee in a simple but beautiful gazebo proposal. The unpretentious venue allowed Biles' exquisite ring to steal the show.
Owens apparently took several months to select the perfect diamond for his Olympic gold medalist fiancee. He settled on a 3 carat oval cut diamond. The solitaire show-stopper, in a delicate four-prong setting, would be radiant enough on its own, but Owens went all out by adding smaller stones around it to create a diamond halo ring. To tie the beautiful design together, he chose a platinum band studded with micro-pave diamonds.
Owens' careful customization was clearly a smash hit, as Biles gushed over the gorgeous ring on her Instagram. The two athletes' lifetime love is off to a sparkling start!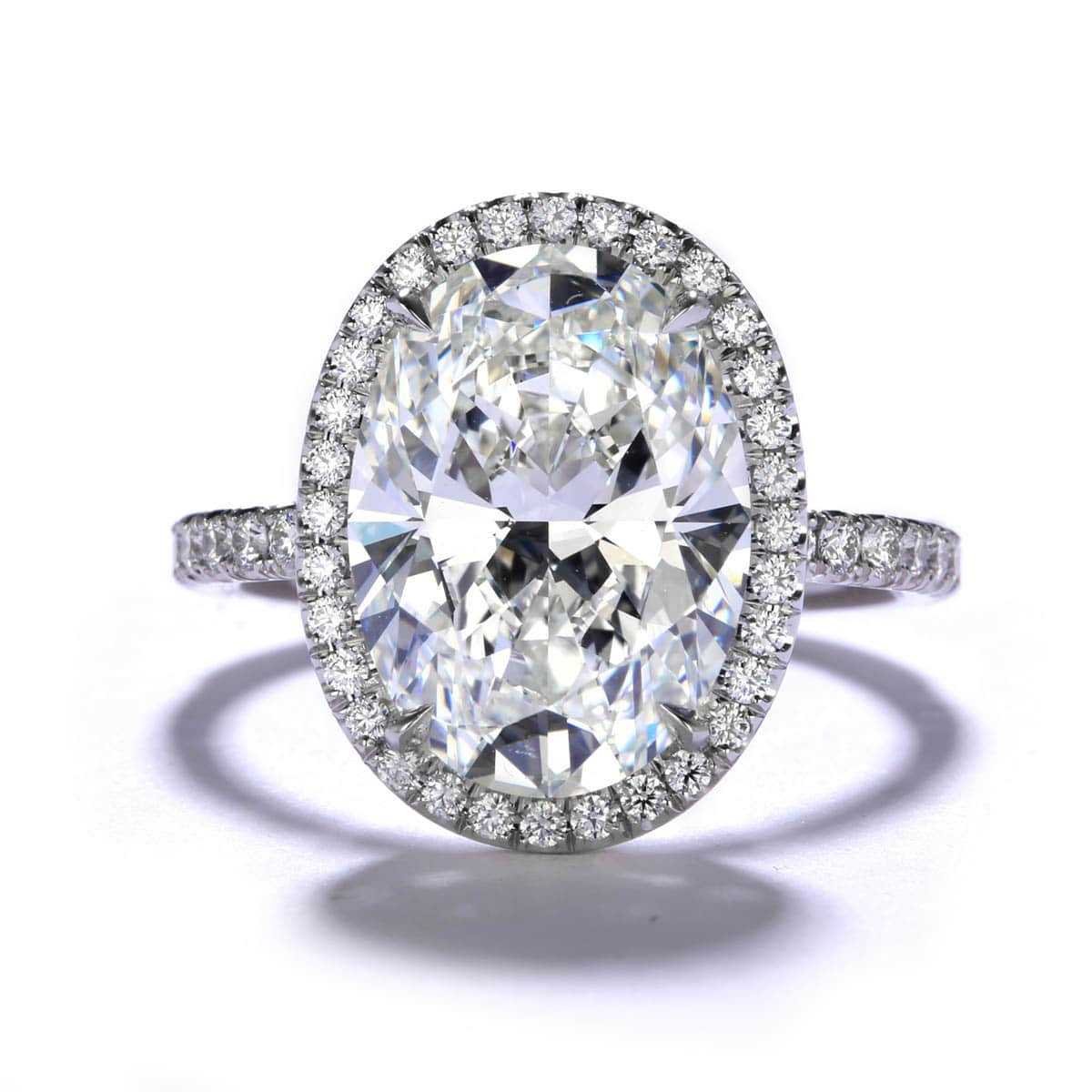 Sydney Sweeney's Rose Gold Engagement Ring
Actress Sydney Sweeney rocketed to superstardom this year with roles on HBO's popular shows Euphoria and The White Lotus. As if that wasn't exciting enough, the star also got engaged to tech heir Jonathan Davino. Though Sweeney has kept her relationship out of the spotlight, her engagement ring was bound to draw attention.
Her 4 carat round diamond is a brilliant cut, and the stone's many facets glimmer brightly in her latest pictures. The gem is perfectly accented by a rose gold band. Sweeney's radiant ring is proof that the popular pink-hued gold won't be going out of style anytime soon.
Olivia Landau, founder and CEO of luxury engagement ring line The Clear Cut, estimated the ring's value somewhere between $50,000 and $150,000–but its everlasting beauty is priceless.
Zawe Ashton's Flower Diamond Ring
British actor Tom Hiddleston brought back an underappreciated vintage style to propose to his new fiancee, playwright Zawe Ashton. The 5 carat center stone is encircled by smaller diamonds and intended to resemble a flower, hence the style's name: the flower engagement ring. The bold rock, which set Hiddleston back by $150,000, is supported by a gold tapered band.
According to Hollywood jeweler Neil Lane, the flower ring was a popular style in the Victorian era. Other celebrities, including singers Katy Perry and Lady Gaga, have sported these antique style engagement rings in recent years.
If anyone can bring back a trend, it's a glamorous couple like this one.
You Don't Need A Holywood Fortune To Snag These Styles!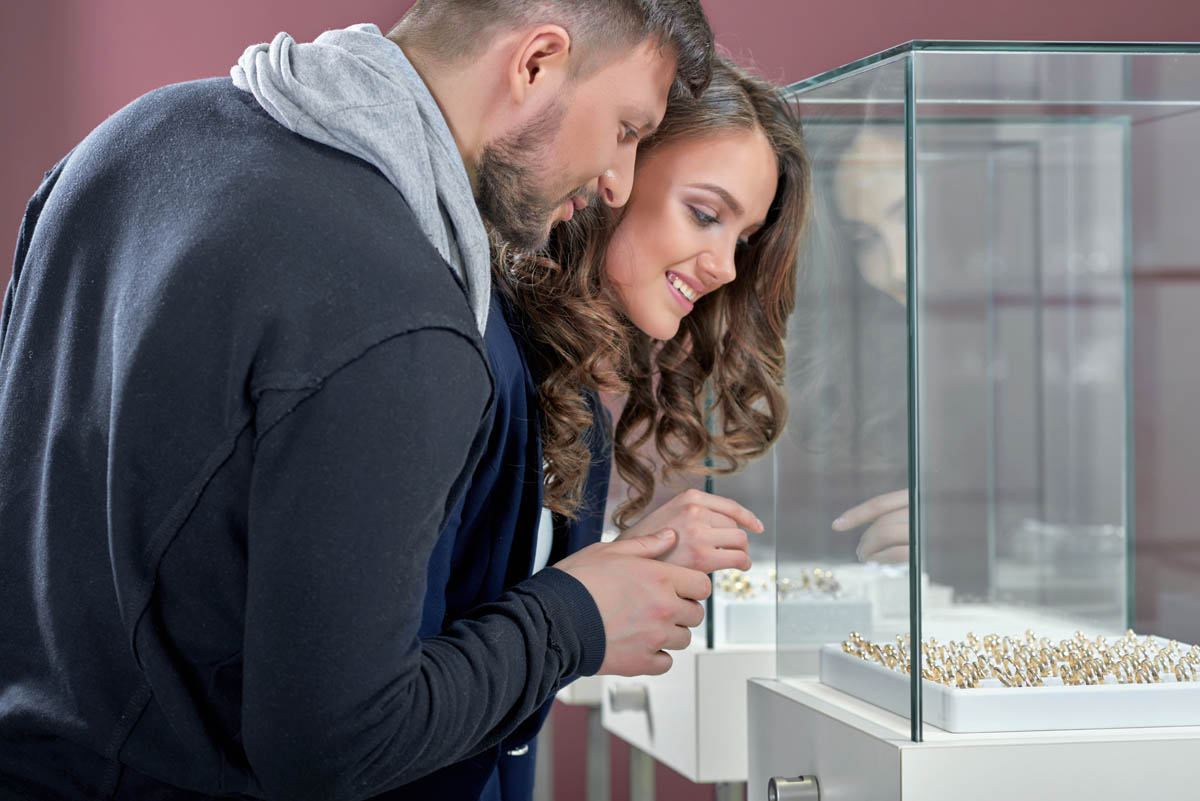 Did the price tags on this list make your eyes water? Don't worry–there's no need to shell out stacks of cash. You can obtain the perfect engagement ring for your perfect partner right here at Ware Jewelers.
Our cases are stocked with an enormous selection of styles, including vintage engagement rings, 3 stone engagement rings, classic engagement rings and more. Use this list as an inspiration as you choose from a wide variety of diamond cuts, facets, band colors, carat weights and band styles.
As your Alabama jewelry experts since 1946, you can count on us for luxurious rings at attainable prices!