Earrings are the evergreen piece of jewelry that can never fade out with the passage of time. In fact, numerous styles are there that can make earrings a preferable jewelry that can accentuate your look and enhance features of your face as well.
For women wearing a pair of diamond earrings is the greatest pleasure. Therefore to maintain the brilliance of diamond earrings or studs, you need to be more particular about its cleanliness and maintenance. If you do not give regular cleaning to your earrings then stones or diamonds may lose its luster due to regular wear and tear.
How to Clean Your Diamond Earrings at Home?
In today's blog, we will discuss 4 steps guide to clean your diamond earrings to maintain its luster. Checkout! The below steps and implement them today itself:
Step- 1

To clean your diamond earrings, you first need to remove the dirt collected in the diamond settings. To achieve this, put your diamond earrings in a solution of warm water and mild dish soap for at least 3 to 4 minutes. This can lose the dirt that settle at the back of diamond setting easily. Make sure that don't use any dish soap that contains dyes or perfume because that can damage your stone.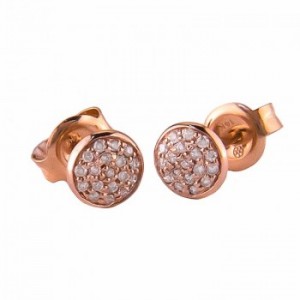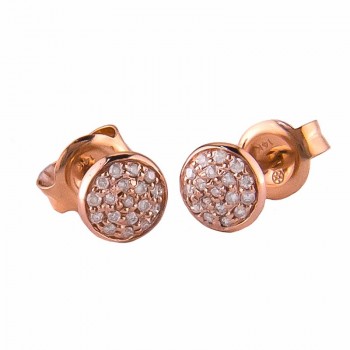 Step- 2

Now it's time to clean your earrings or studs gently. For this, take a soft-bristled toothbrush. Take an earring in your hand and scrub the earring gently with the soft hand in order to remove the dirt present in the diamond setting. Repeat this same step with another earring. After giving a good scrub, carefully put the earrings back into the soap solution and leave it for another 2 minutes.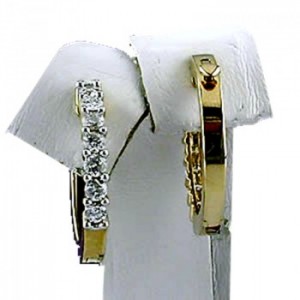 Step- 3

In this step, take out your earrings from soap solution and keep them on a clean and soft cloth or on a paper towel. After this, clean your earrings gently with clean water. Avoid rinsing your earrings directly under the tap water because sometimes through heavy pressure of water, you could lose one in the drain of the sink.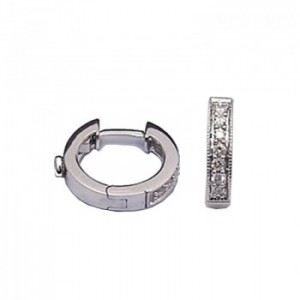 Step- 4

Now tap the earrings gently in a soft cloth. After this, store your earrings carefully in a separate slot of your jewelry box to avoid any scratches. Remember one thing, a scratch on a stone or diamond of your earrings can diminish the value of your jewelry.
These were the 4 step guide that can help you to clean your diamond earrings or studs. Along with cleaning, we have also discussed the way to store your earrings that can maintain the luster of your Diamond Earrings.
So, without any second thought, follow these steps and keep your timeless of jewelry new and shiny. Explore an exclusive collection of Diamond Earrings at Ware Jewelers. Visit us today or call us at 334-826-9011.